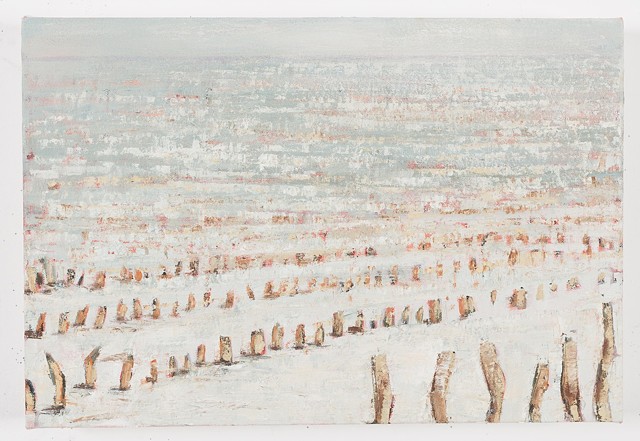 Updated August, 2018
Tamara Brantmeier is creating a new, small-scale series called Bring Winter, specifically for Hive & Hollow, a new small business in Menomonie, Wisconsin. This series of winter landscapes will be numbered and limited in quantity, with new works coming into the store every few months beginning September, 2018.
Artist Profile
Tamara Brantmeier is an artist and professor of painting and drawing at the University of Wisconsin-Stout, in Menomonie, Wisconsin.
Tamara works with oil and cold wax on canvas, often large scale. Her current work attempts to unearth experiential universalities of identity and sanity. Weather systems, cycles, and the transformative nature of snow, fog and seasonal changes are important metaphorical influences. The physicality of the impasto application, as well as a very conscious, consistent use of the color white serves a dual purpose, representing the act of concealment and paradox: how does one construct a narrative that can only be understood through experience?